How to connect HubSpot to Aptivio.
STEP 1. Send email request to connect Aptivio and HubSpot to support@aptiv.io
You will receive an email to allow both applications to connect via OAuth Authorization.
STEP 2. Click on Authorize button in order to grant access.
STEP 3. Login to your HubSpot account and click on Grant Access.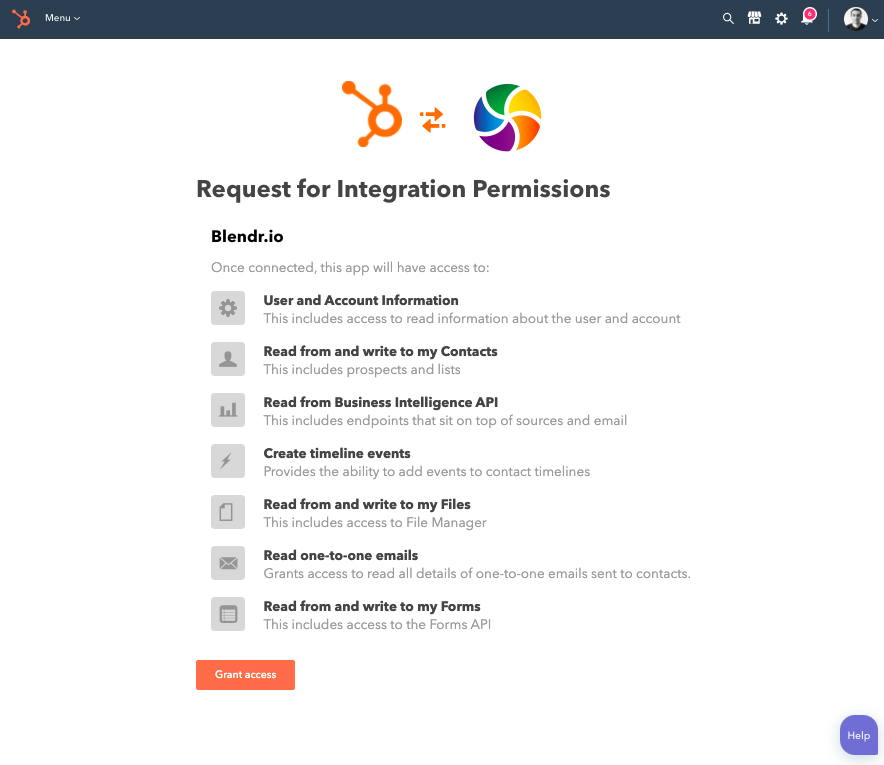 STEP 4. support@aptiv.io or Dedicated Customer Success Engineer will receive email confirmation of successful connection.