Add roles, view alerts and challenges for a role listed.
Aptivio > Teams > Roles
Once the members are added to the team. System admin views alerts, challenges, and adds the members to the created roles.
STEP 1. Enter a Name for a role.
STEP 2. Choose the role from the drop-down. Define role views and access.
Sales - Sales members can access Chrome Extension, Mobile App, and Sales App beta view.
Marketing/Operations - Sales Managers can access advanced User App (opportunities UI) and back-end management views
Marketing - Can also impersonate any user in Mobile or Sales App.
📰Note: No limit on the number of role groups and individuals added. No limit on the number of groups an individual can be added. Every user must be assigned a role.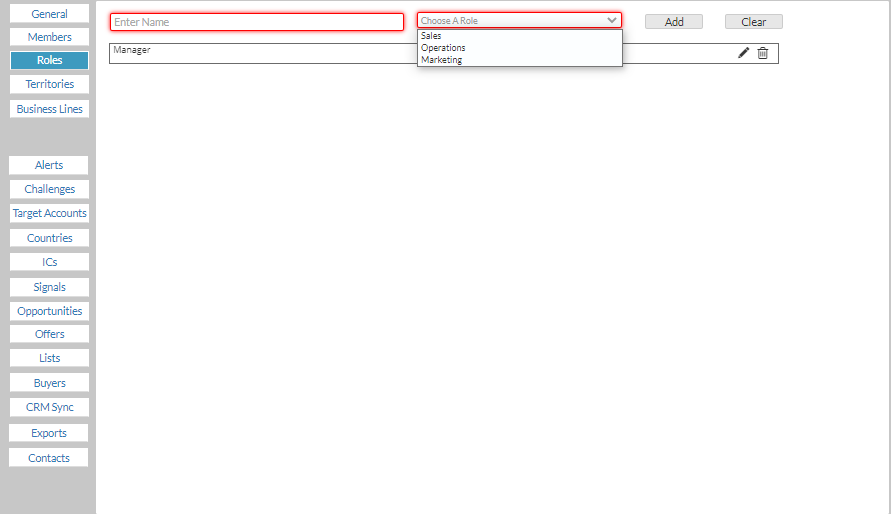 STEP 3. Click Add to list the role.
STEP 4. Click on the people icon to add Members.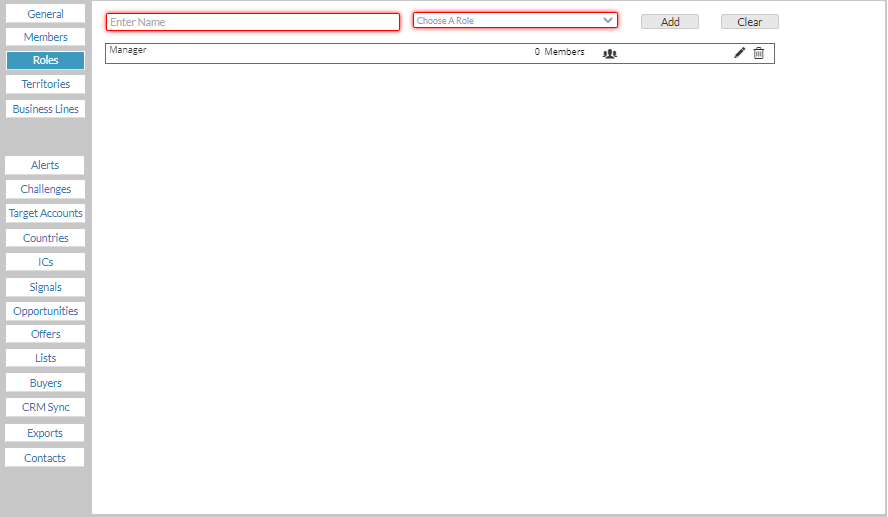 STEP 5. Click the drop-down list to Add Users into roles defined.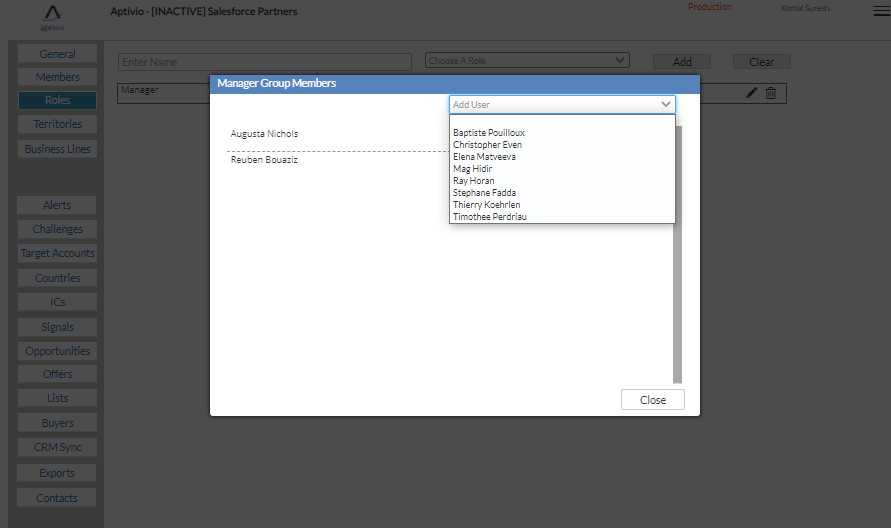 STEP 6. Click the Edit or Delete icon to make changes.