A few short steps will help you optimize your experience with Aptivio. The Aptivio Assistant Chrome Extension will help you see insights into your accounts and find buyers and contact details when using LinkedIn.
In this article you will learn how to install and use the Aptivio Assistant Chrome extension. First, head over to this link in the Chrome Web Store and click on "Add to Chrome". When the prompt comes up, click on "Add Extension". You may need to close your browser and reopen it again for the extension to start operating.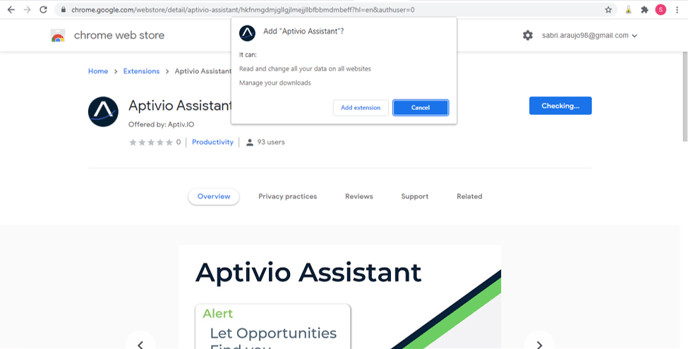 In this article you will learn how to use the Aptivio Assistant Chrome extension. Head on over to LinkedIn. Click on the extensions button in the ribbon above. Scroll down through the extensions until you find the Aptivio Assistant and click on it.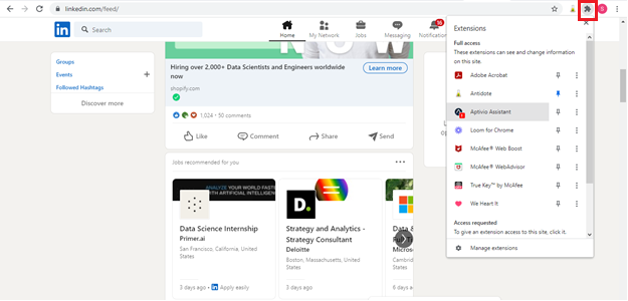 The following side panel will appear. Click on the right arrow to go through a brief tutorial on how the extension works.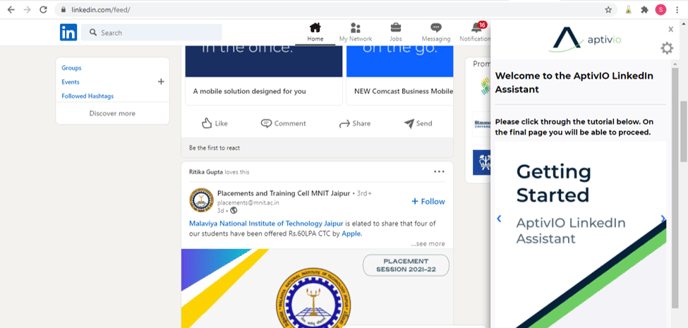 You will then be prompted to sign into your team.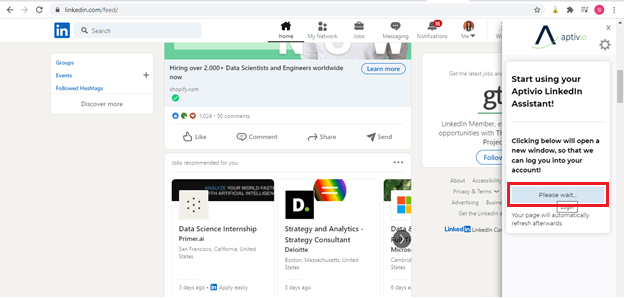 Select it and you will need to reload the page. Then you will have to agree to the terms in the terms and conditions before using the extension.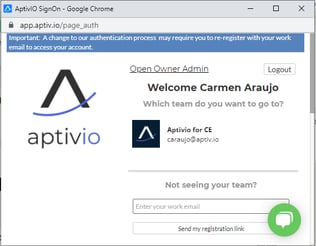 Once you set up, you will be able to browse through LinkedIn, and go to different pages to which the Aptivio Assistant will give you insights if there are any opportunities available.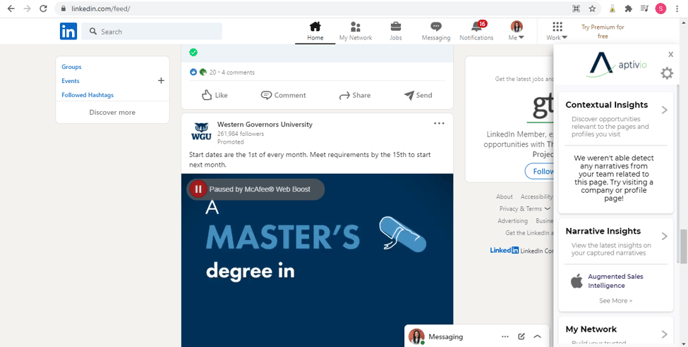 For example, if I navigate to this LinkedIn page, the assistant will alert me to a Sales Ready opportunity.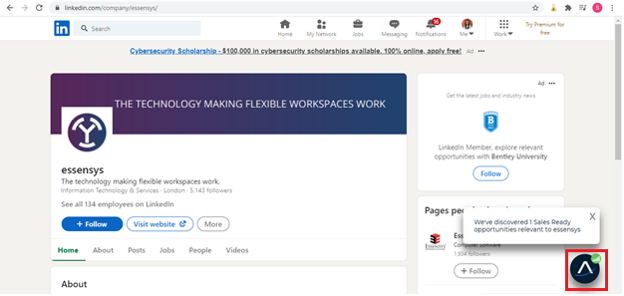 If I click on the prompt, I will be able to see what the assistant has picked out for me.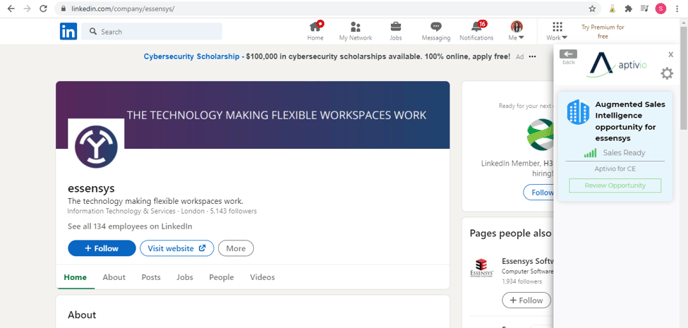 If I click on "Review Opportunity", the following tab will appear.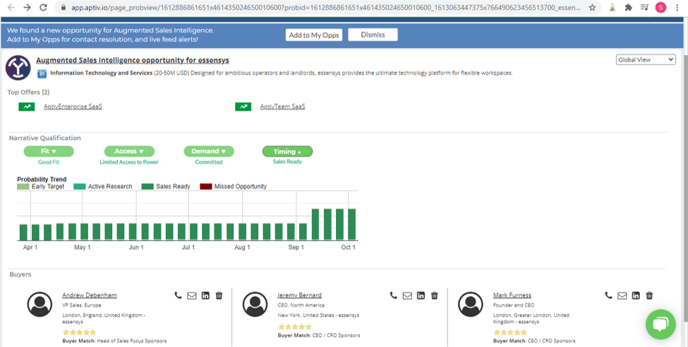 It will allow you to add this opportunity to your Ops or dismiss it, look at the fit, access, demand, and timing qualifications, and review contact information.
In the Aptivio Assistant, there is a settings button

for you to change certain alert configurations. The following information is available.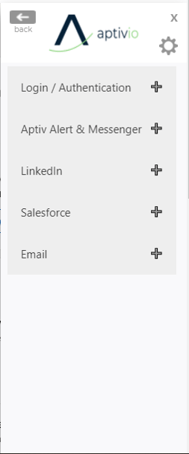 You can edit what teams link to the assistant, enable or disable be alert pop-up messenger tool, and configure when you would like to have alerts visible. You can also set up when the alert shows up in your Gmail or Outlook.