Invite contributors to the Onboarding App survey by sharing the survey via email
Onboarding > Members
Invite the administrative team members that will be contributing to the Onboarding App survey to ready the input data for import into Aptivio. If only one individual is responsible for onboarding, no need to share the survey with additional members.
STEP 1. Proceed to Onboarding section 1, Members.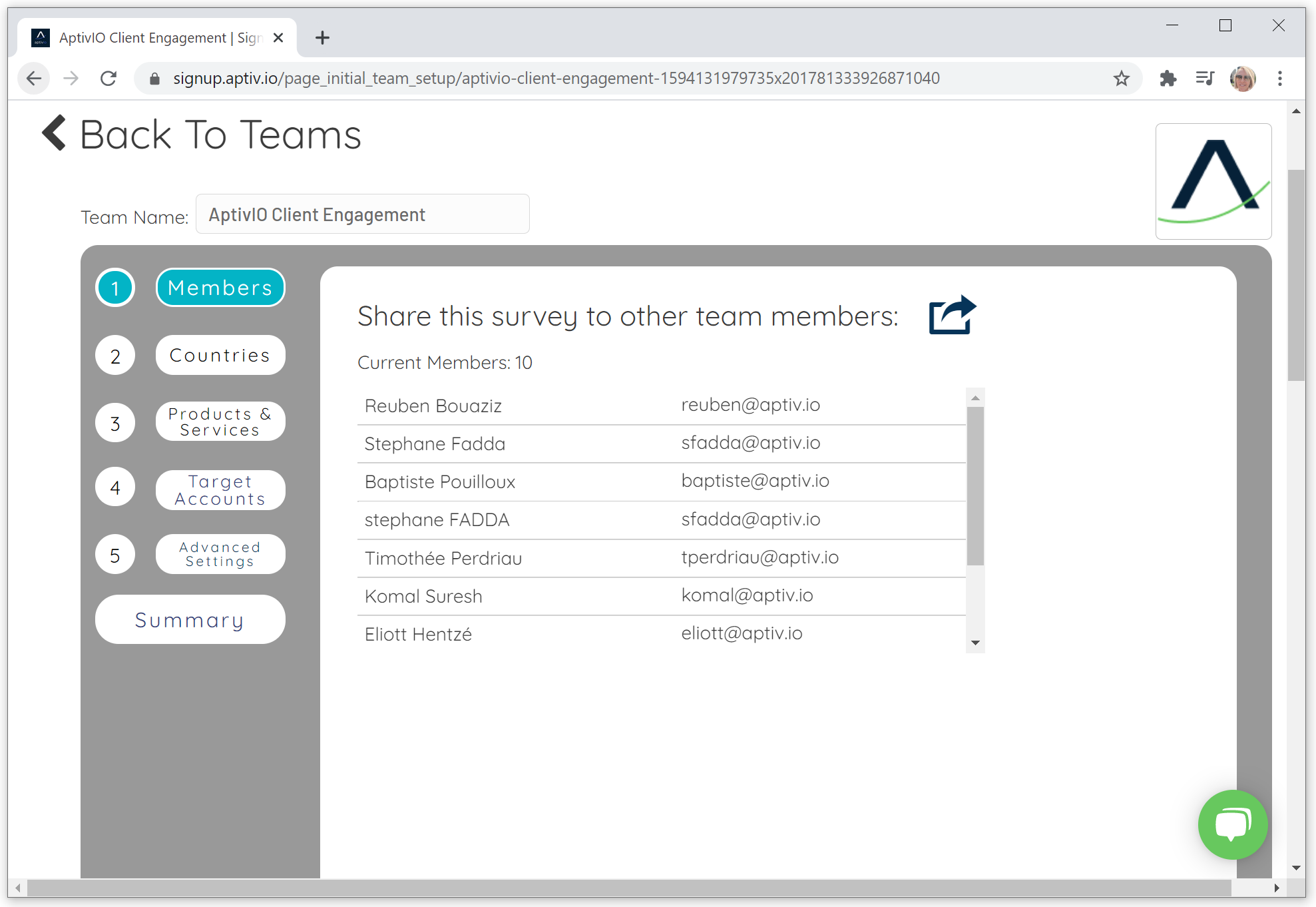 To invite contributing team members, click the share icon.

STEP 2. Enter contributing member emails into the field provided and click Send. You can include an entire list of emails. Alternatively, copy the invitation link and send out to your team of contributors through your email server.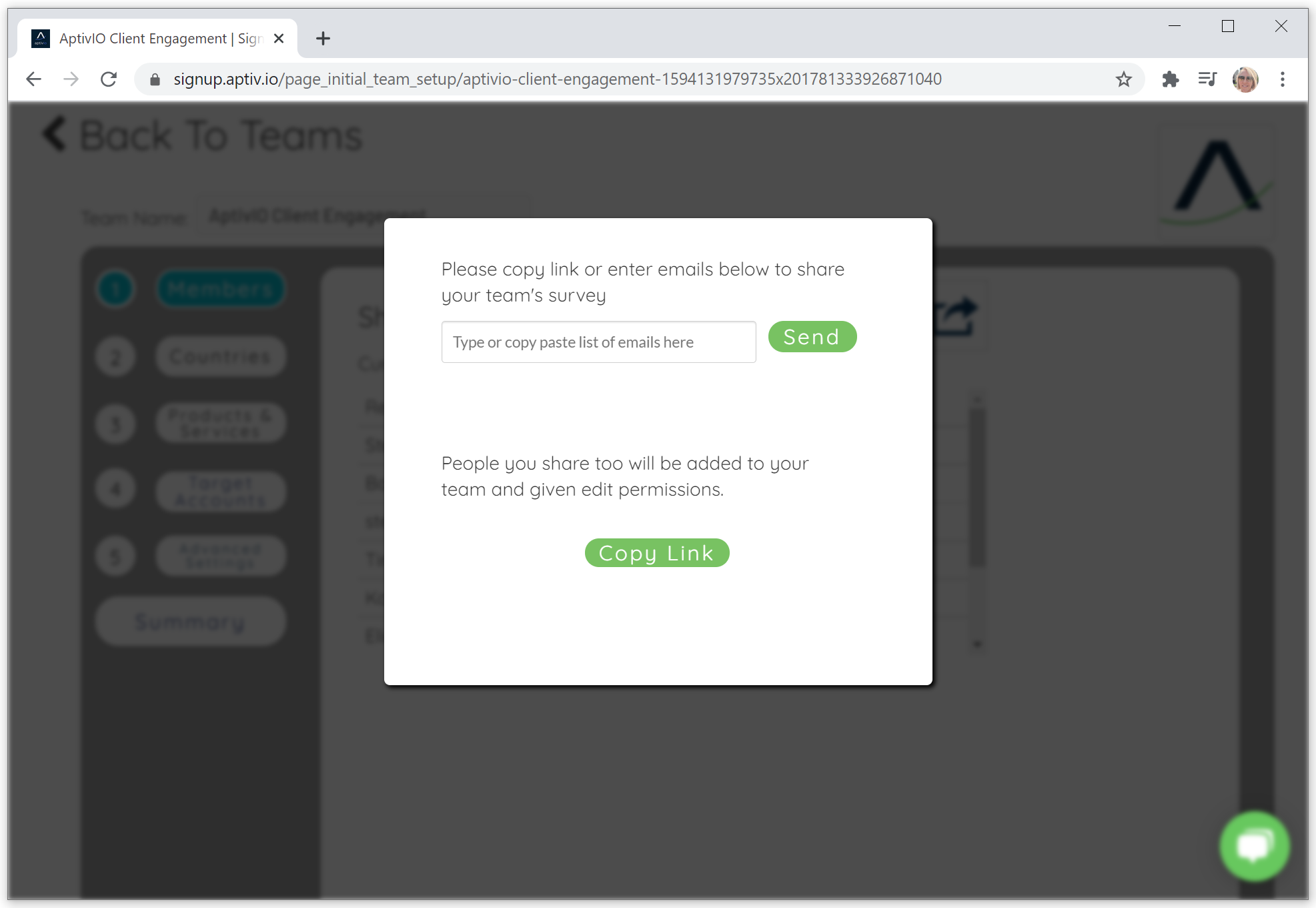 📃 Note: only invite actual contributors. There will be an opportunity for non-contributors to review the survey summary after-the-fact. We do not recommend adding individuals who will not be meaningful contributors at this stage.
New contributors will be sent an email invitation to login to the Onboarding App survey.