Add target account lists to intersect with your defined products
Onboarding > Target Accounts
Target Accounts, defined by revenue range, LinkedIn attributes, and industry types, or a static list of accounts, will intersect with Products and Countries to set sales coverages for the team or individual salespeople. Completing this section is important to influence the market monitor for tracking and alerting you to sales-ready (or risk) activities from the target account lists you define here, and eliminate opportunity noise from accounts that do not apply.
STEP 1. Proceed to section 4, Target Accounts.
As you add target account lists, they will display at the top with the ability to edit or delete.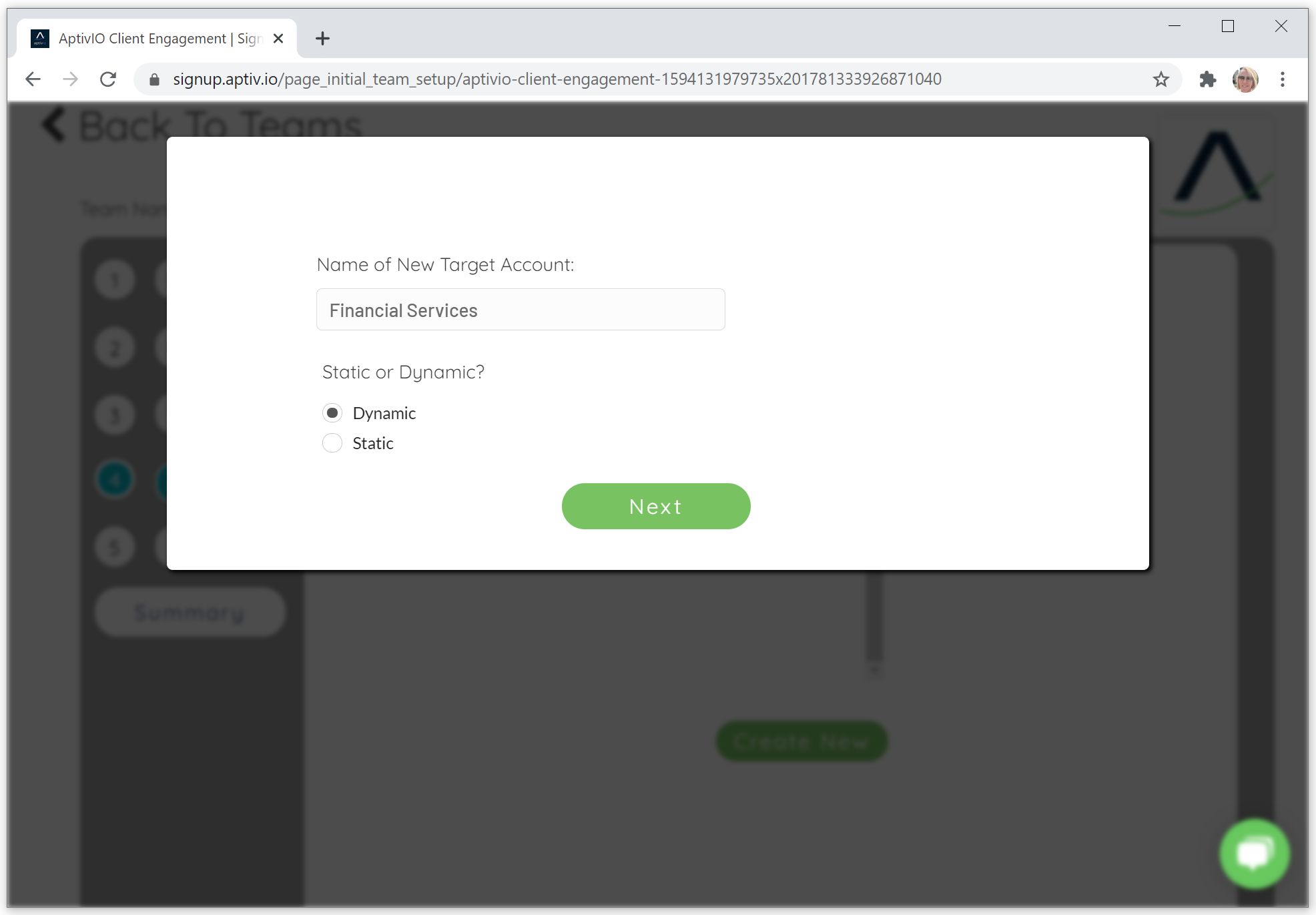 To add a new list of target accounts, enter a unique name for the Target Account List you are defining and choose whether the list type is Dynamic or Static.
Dynamic - defined by a revenue range, LinkedIn tags, and GICS industry segments, this will return opportunities from organizations that fit within the parameters you define here.
Static - a list of specific target companies/organizations, this will only return opportunities for the organizations you list here.
Click Next.
STEP 3. For Dynamic lists, set the parameters:
Revenue Range, adjust between $10M and $1,000,000M. The default range is $50M to $1,000M.
Industries, use a combination of LinkedIn Tags and/or select GICS Industry Segments. For LinkedIn tags, start typing in the text box for a list of available tags.
📃 Note: The Global Industry Classification Standard (GICS) is an industry taxonomy developed in 1999 by MSCI and Standard & Poor's for use by the global financial community. The GICS structure consists of 11 sectors, 24 industry groups, 69 industries and 158 sub-industries into which S&P has categorized all major public companies.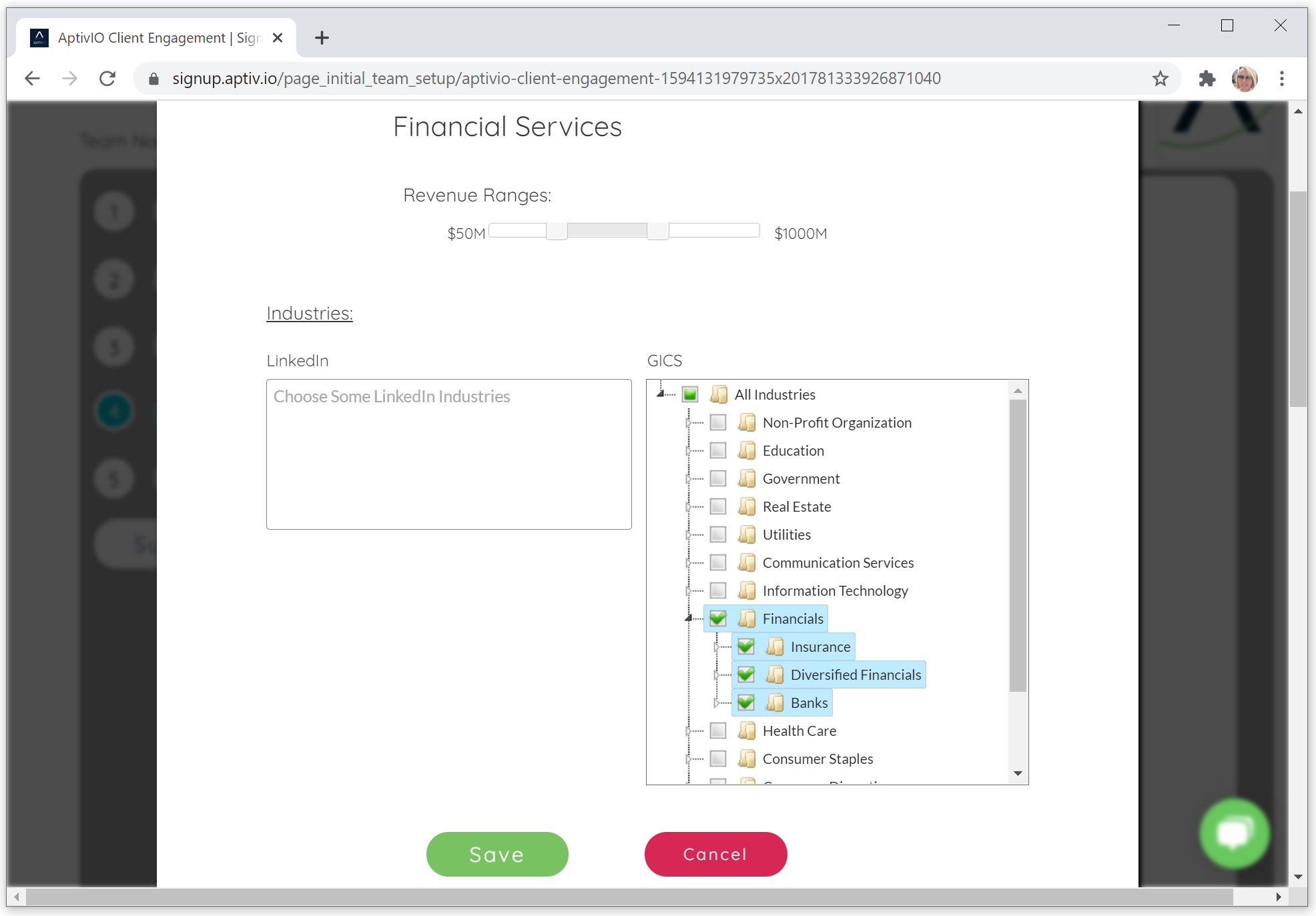 STEP 4. OR for a Static list, choose whether the list is existing customers or prospects, then upload a CSV file of organizations, and/or add companies one-by-one in the field provided.
📃 Note: if uploading a CSV file, include a header for each column. Acceptable headers are company/organization name, and domain. You will be prompted to verify the records being uploaded from the file.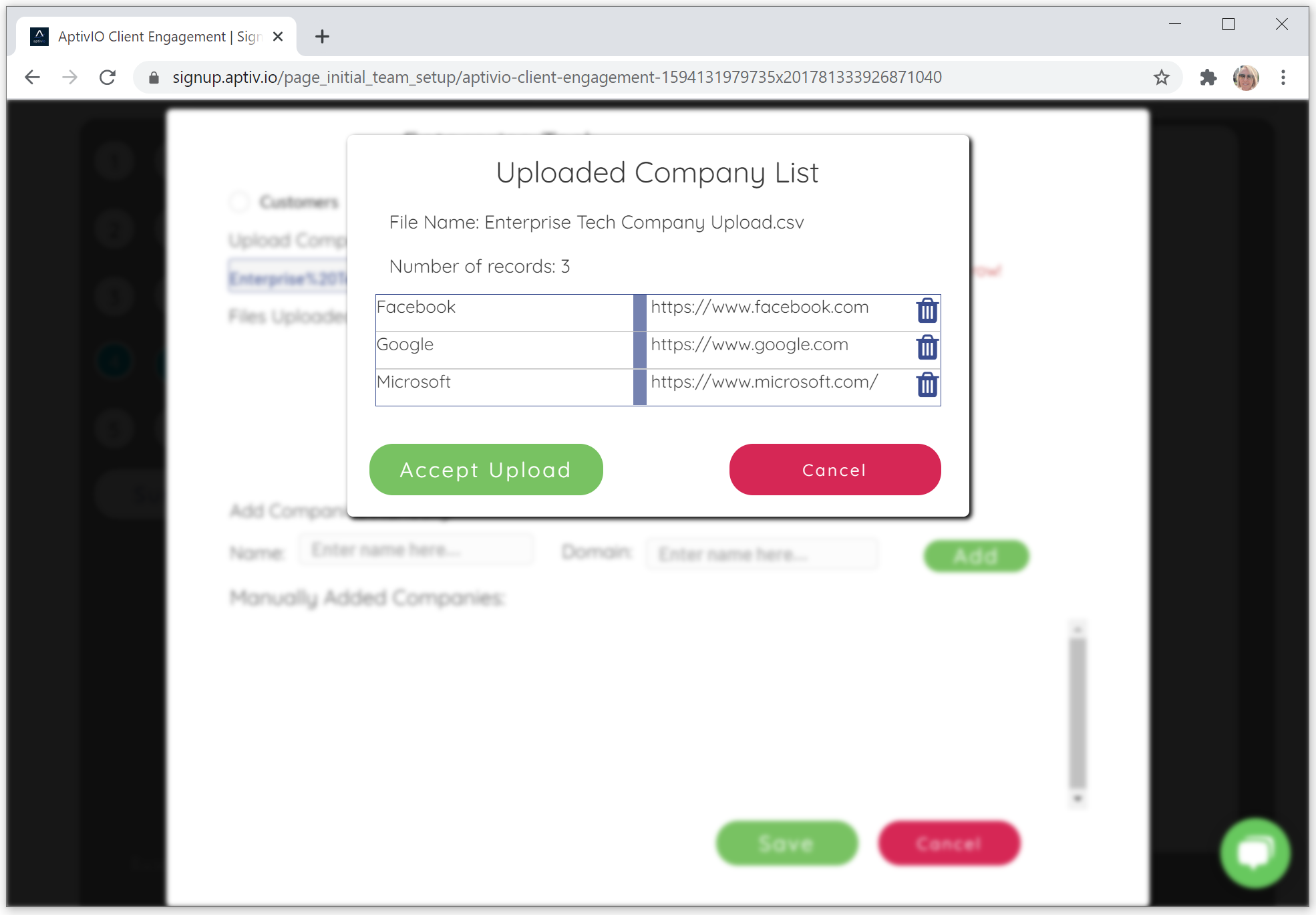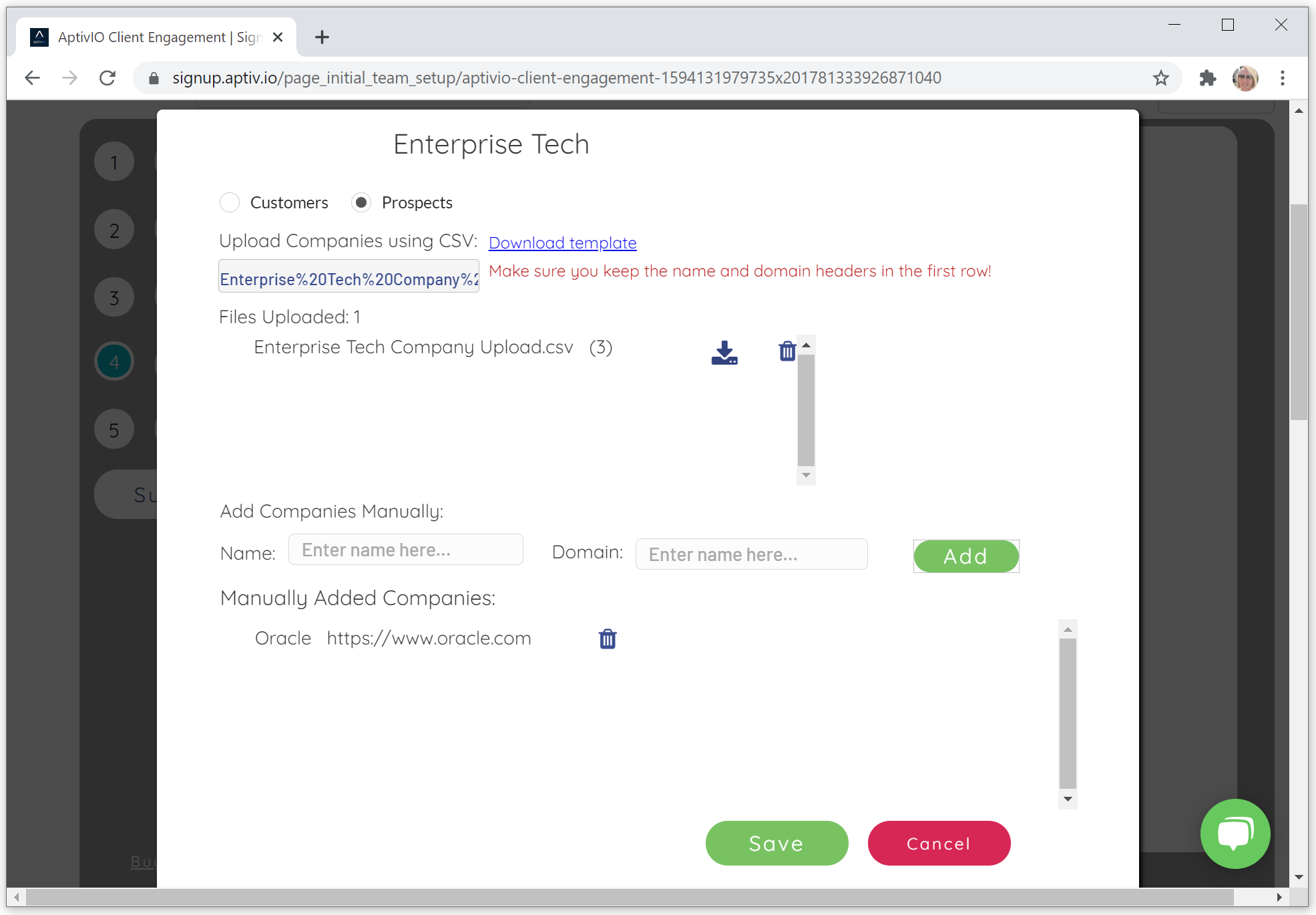 Click Save the new target account list.
📃 Note: you will have the opportunity to reconcile target account companies upon completion of the Onboarding survey through a company matching tool, and make any necessary adjustments by returning to this section.
Create as many Target Account lists as is required. Edit or delete lists as needed.